Labrador Retriever for sale in pune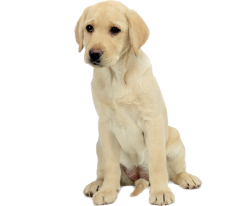 About Labrador Retriever Puppy

-

Price In Pune

Labradors have always been high on the list of preferences for many dog lovers. Their gorgeous build, adorable looks and smart personality have made them quite popular amongst the dog breeds preferred as pets.

If you are looking forward to bring this beautiful dog home, Doggywala has an array of sellers listed having Labrador puppies for sale in Pune. On our website, you will find pet shops, individual sellers and specialised dog breeders offering Labrador retriever puppies for sale.

We provide you with an array of options on a single platform. No matter where you are located, you will find a seller suitable for you. Doggywala will be your trusted point of contact with the sellers.

Moreover, you need not worry about being charged any more than you should be paying. We ensure that you will get your puppies at the best Labrador puppy price possible.
Breed Name
Labrador Retriever
Origin
United Kingdom and Canada
Breed Group
Sporting Group
Height
Male: 23 – 25 inches (57 – 62 cm)
Female: 22 – 24 inches (55 – 60 cm)
Weight
Male: 29 – 36 kg
Female: 25 – 32 kg
Lifespan
10 – 14 Years
Temperament
Gentle, Even Tempered, Kind, Intelligent, Kid Friendly, Easy to train
Apartment Friendly
Highly
Price
12, 000 – 60, 000
We assure that, you will get best deal for the puppies you love to pet. Please Connect - 9823214651
Everything You Need To Know About

-

Labrador Retriever
Labrador Retriever's is perfect option
Labradors, or Labrador Retrievers, are medium to large-sized dogs belonging to the retriever-gun breed. It is a highly popular dog breed across the world, known to be a great companion and a capable working dog.
Labrador Retrievers sport a dense and hard coat that is usually black, chocolate or yellow in colour. Their head is typically white and they don a beautiful thick "otter tail" that keeps wagging as a sign of the dog always being curious.
Labrador Retrievers are typically 21 to 24 inches tall and weigh around 55 to 80 pounds, with an average life expectancy of 10 to 12 years. Labradors are extremely friendly dogs. They get along well with humans as well as other pets.
They are famous for their energy and athletic nature. They are always enthusiastic and are just as good working dogs as they are pets.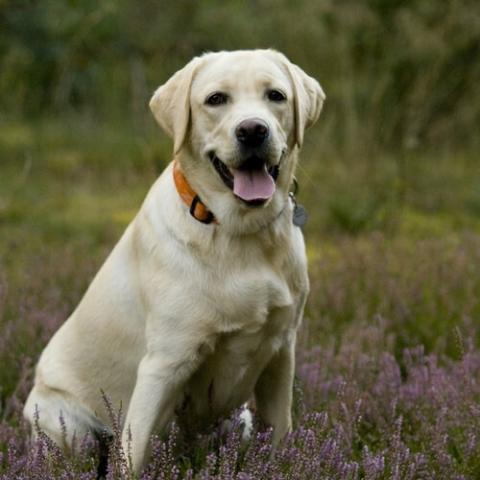 Why Consider Our

-

Labrador Retriever Puppies For Sale?

At Doggywala, we do our best to help you strike an ideal deal and obtain the best of Labrador puppies for sale in Pune. Labrador Retrievers come with their own set of benefits and perks for their owners.

If you are looking forward to bring an adorable Labrador puppy in your family, you are looking forward for an array benefits coming your way!
Labradors are patient dogs
Labrador Retrievers are not naturally irritable. They are highly patient and can put up with an array of actions they consider to be fun. This is what makes them an ideal choice for families with children.
We all know how reckless and playful children are. They would certainly want to play with their new furry friend as soon as it is a part of the family. Labradors are patient and calmly receptive of actions such as pulling of tail, yanking of fur, grabbing of ears and other tactics of children.
You need not worry about your dog getting angry and fidgety with children around. However, there is always a limit to their patience an aggressive actions should be avoided.
They are friendly and happy dogs
Labradors generally possess the personality traits of a "happy-go-lucky" person. They are fun-loving dogs who are happy most of the time. They are very friendly and quickly develop a bond with their owners.
Labradors love a good company. It doesn't take them much time to get comfortable around people they meet and if treated well, they would make friendly gestures from their side.
It doesn't take much to train them
Labradors are smart and intelligent dogs. They have a high motivation for learning and are always receptive to new skills. This makes it very easy and fun to train them.
Whether you are training your Labrador yourself or hiring a professional trainer, they are highly receptive to obedience training. They can also learn complicated skills with precision, provided the trainer is reliable.
A lot of their actions and behaviour is also learned. Labradors are pretty observational and learn a great deal of actions by looking at their owners. So, if you happen to see your little Lab opening the door of your refrigerator one fine day, do not be surprised!
They make great swimming partners!
Labrador Retrievers are known for their love for water. Take them anywhere with water around and they will have a time of their lives! Labradors love spending time in pools and swimming for hours at a stretch.
They are also great companions for a trip to the beach! Watch them wag their tails frantically as you approach water, dying to take a plunge. Swimming also helps them have their daily quota of exercise, much needed for their healthy daily routine.
Labradors are playful pets
It is very unlikely to have dull and boring moments when you are around a Labrador. They have a naturally playful nature, always making them ready for one game or another.
Talking about games, Labradors love playing fetch. It is almost a prerequisite for owning a Labrador Retriever. No matter how tired they are, there is no toy they wouldn't fetch if you throw it and it passes their eyes!
They are beautiful creatures!
If you are the owner of an adorable Labrador Retriever, looks do matter! With a strong athletic build, bright colours and wide chest, Labradors are simply beautiful to look at!
Although they can grow up to being as heavy as 80 pounds, they do not give off an intimidating vibe. They have gentle demeanour and a cute look on their face that makes people want to interact with them.
On being the pet-parent of a Lab dog, you will certainly have to get used to all the attention it will garner when you take it out for a walk!
Labradors are full of energy
Labradors are not the kind of dogs that love lying around in the house doing nothing all day. They are always hyperactive and full of energy, with an infectious enthusiasm.
Once they start playing, there is no end to the activity from their side. Labradors will want to keep playing till the point of absolute exhaustion.
This is what makes them excellent exercising buddies. They would provide you with the much-needed motivation to get up and exercise along with them.
Important Considerations Before

-

Buying A Labrador Retrievers

Now that you are thorough with the perks in store for you on availing our services and buying Labrador puppies for sale in Pune from our sellers, there are certain factors you need to consider before bringing them home.

Although we will provide you with all relevant details once we make all the negotiations with the seller on your behalf, here are a few major considerations that would help you prepare for becoming a Labrador parent.
Labradors leave their youthful traits late
One of the major aspects you need to consider before bringing a Labrador home is that they take time in maturing with age. They are likely to have their childish tendencies intact until they reach the age of four.
Even after your puppy has grown, you might have to deal with juvenile issues such as chewing problems and separation anxiety for a little longer. However, you can take this as an advantage as well, owing to the fact that you get to retain the cute "puppy" phase of your pet longer.
You will encounter frequent shedding
Labradors may not be the best option if you, or anyone in your family, are allergic to dog hair. They tend to get a thick coat in winter which comes off around late spring.
Apart from the high seasonal shedding, you will always find hair around in the house if you have a Lab at home. You will have to take additional care in cleaning the house and maintaining a healthy environment due to the shedding tendency of Labradors.
Their eating habits require special attention
As mentioned earlier, Labradors are highly energetic dogs. They tend to spend a lot of their energy throughout the day. This implies that they also require a sufficient amount of food intake to feed their energy.
This often results in the dogs not knowing the limits when to stop eating. Their energy requirements are so high that they may keep on eating beyond the suitable limit. It is therefore important to monitor their daily eating habits and ensure they are not consuming more food than required.
Along with monitoring their eating habits, it is equally important to check whether they are burning off these calories daily. If you would keep them from their daily exercise routine (a couple of walks at least), Labradors tend to get obese and encounter an array of health issues.
We love Labradors as much as you do and would ensure that you get the best of Labrador Retriever puppies from our sellers.
All you need to do is brief us about the kind of puppies you want and we will get in touch with the most ideal sellers, negotiating the deal at the best Lab puppies price. Once you have approached us, you can rest assured that you would take the most beautiful and healthy Labrador puppies home!